Our team had a very eventful April! The month was filled with weddings, Easter Sunday brunch, surprise birthday parties, and one of the largest events we have ever done. We even sent a team to the Master's Tournament in Augusta, Georgia! We pride ourselves in being able to execute any event, from a corporate luncheon to a beautifully designed wedding, and the month of April really put those skills to the test.
Krysta & Neal
Our first wedding of the year! Krysta and Neal were such a fun couple with a very unique vision for their wedding. Krysta and her friends made terrariums as her centerpieces, and we added greenery and blossoms to create a beautiful look. Instead of a traditional buffet, Krysta and Neal opted for a heavy hors d'oeuvres menu and encouraged their guests to mingle and get to know others at the wedding. We also provided a delicious signature cocktail and dessert display for the wedding. Although the day was colder and rainier than we hoped, Krysta and Neal's joy and personalities came through every detail of the day. Neal surprised Krysta by writing and recording their first dance song. Not a single dry eye in the room! (Also, check out Krysta's AMAZING blush linen skirt)
Photos by Abby Grace Photography
Sarah & Chase
Sarah and Chase took advantage of the simple elegance of the Plantation on Sunnybrook. Sarah wore a beautiful flower crown over a dramatic braided up-do. They enjoyed a delicious southern-style buffet full of the best comfort food we have to offer! Both Sarah and Chase were so excited for their big day, which made the day so enjoyable for everyone. Her décor, from linens to flowers, were bright and light, covered with whites, pinks, and rose gold.
Photos by Emily E Martin Photography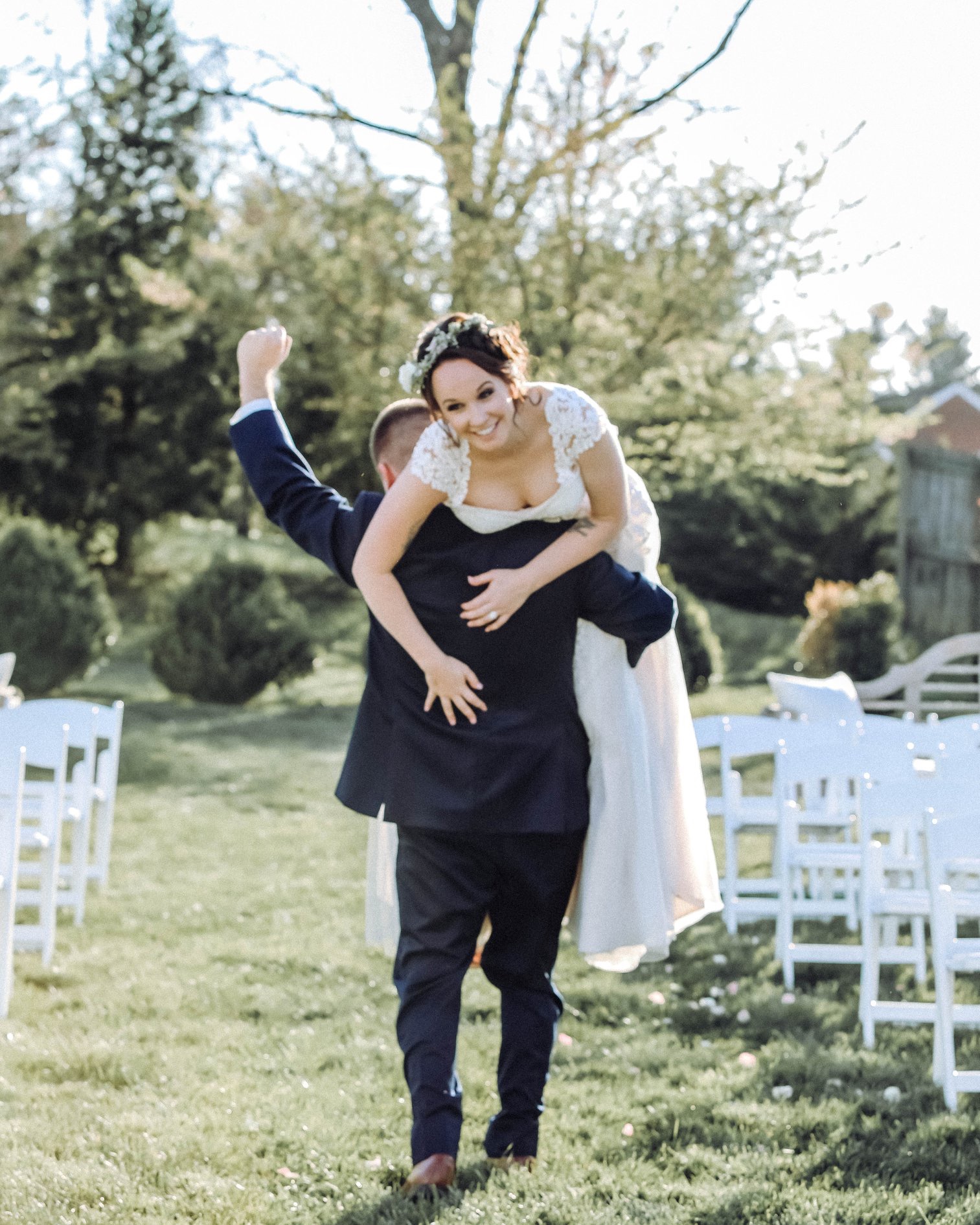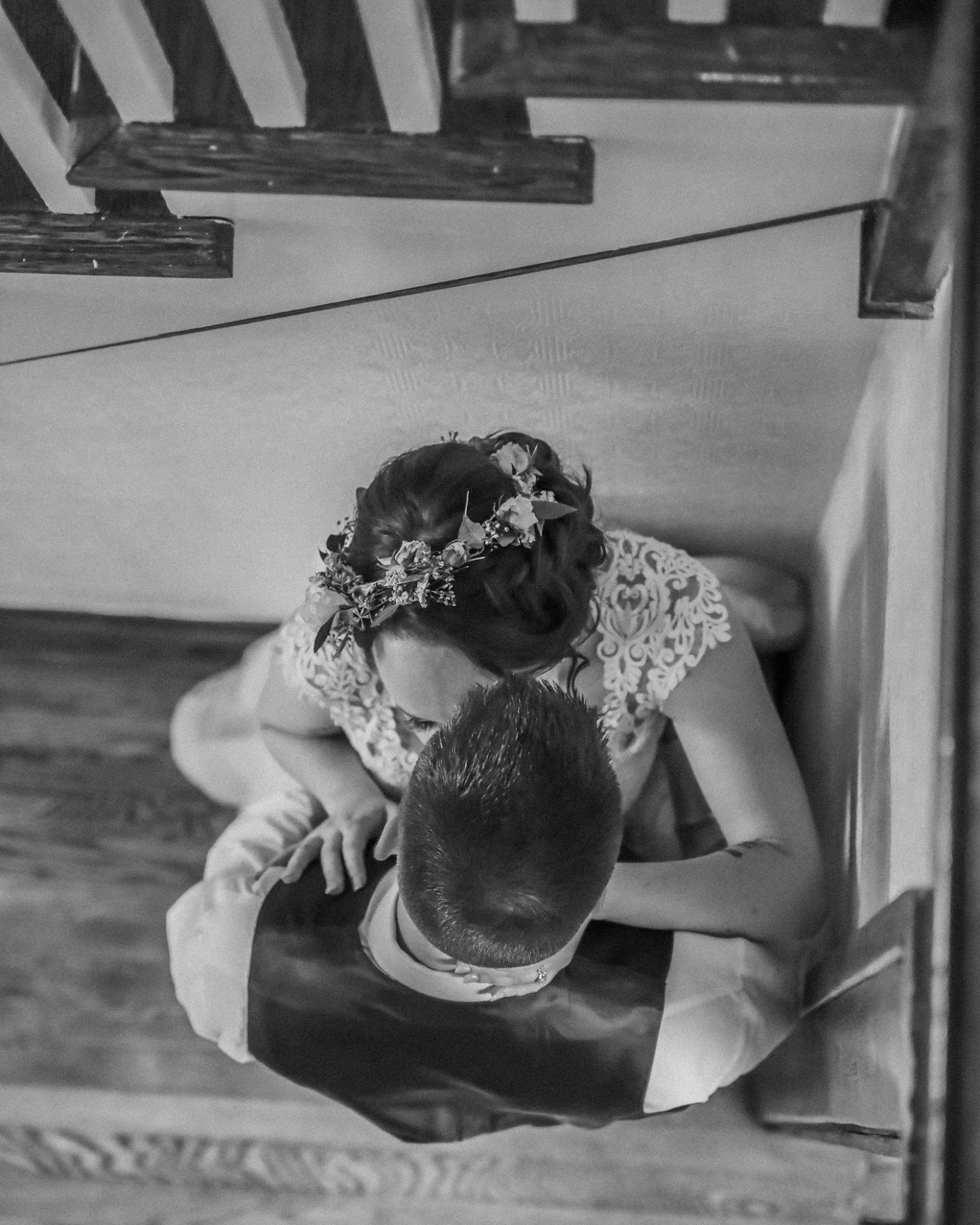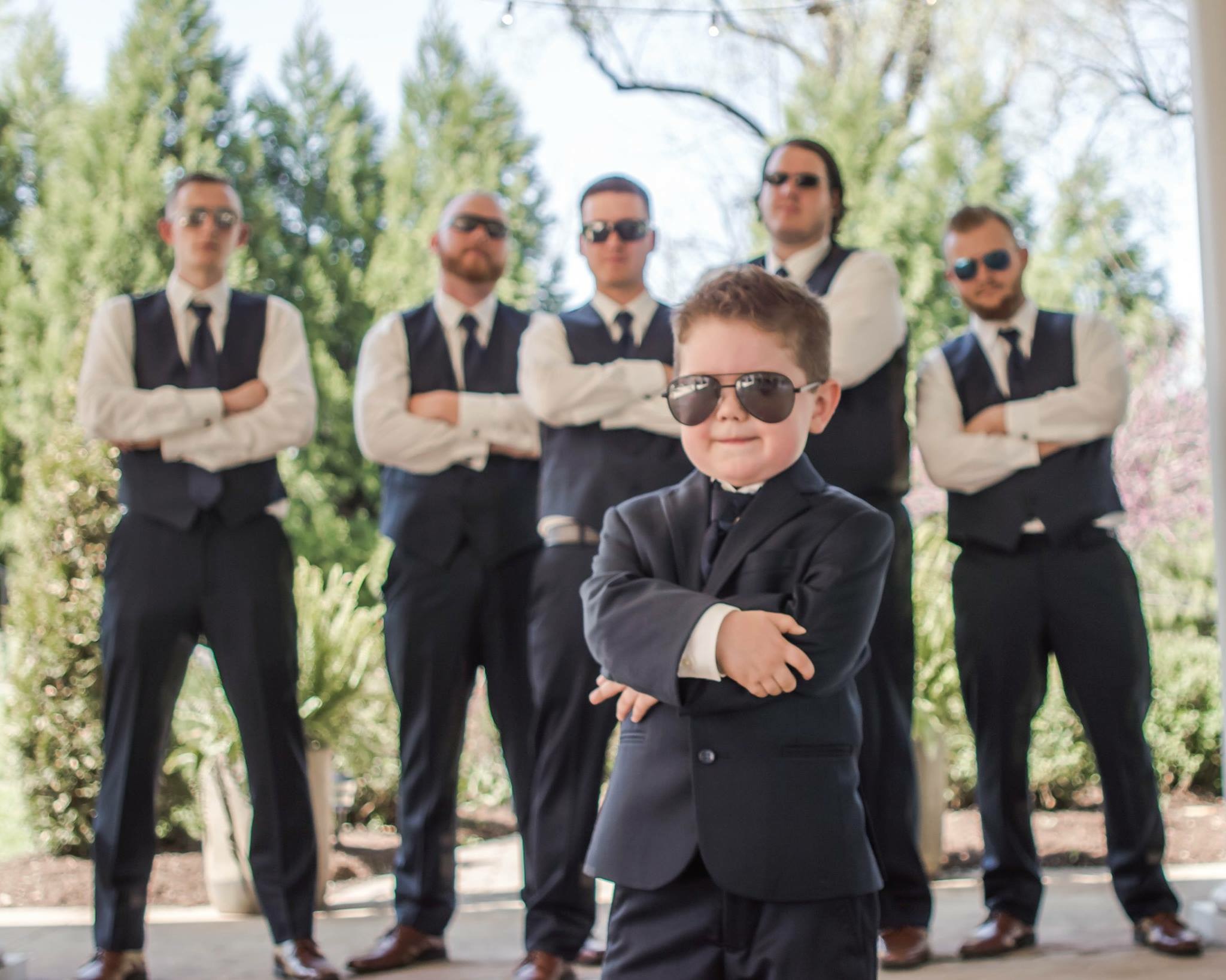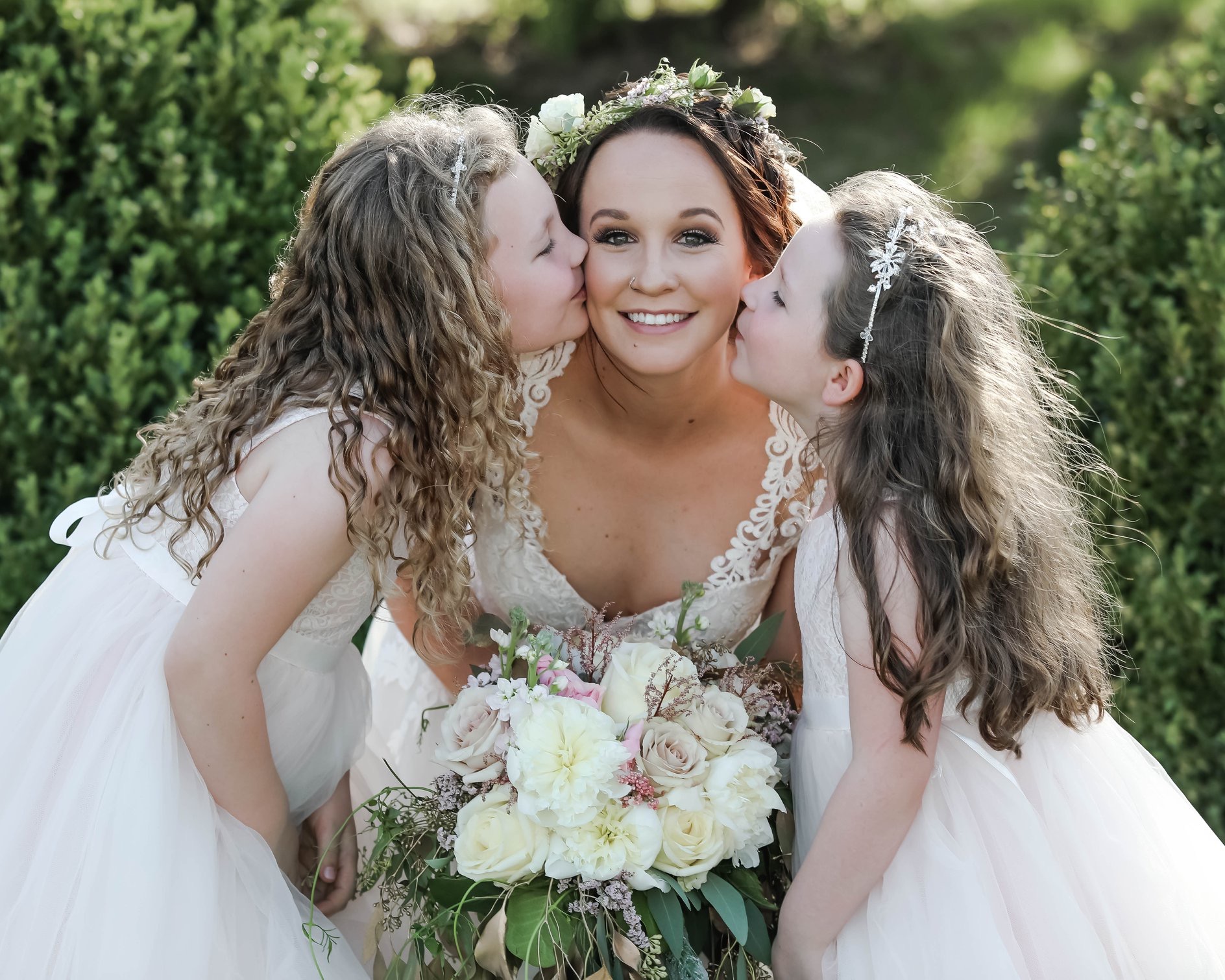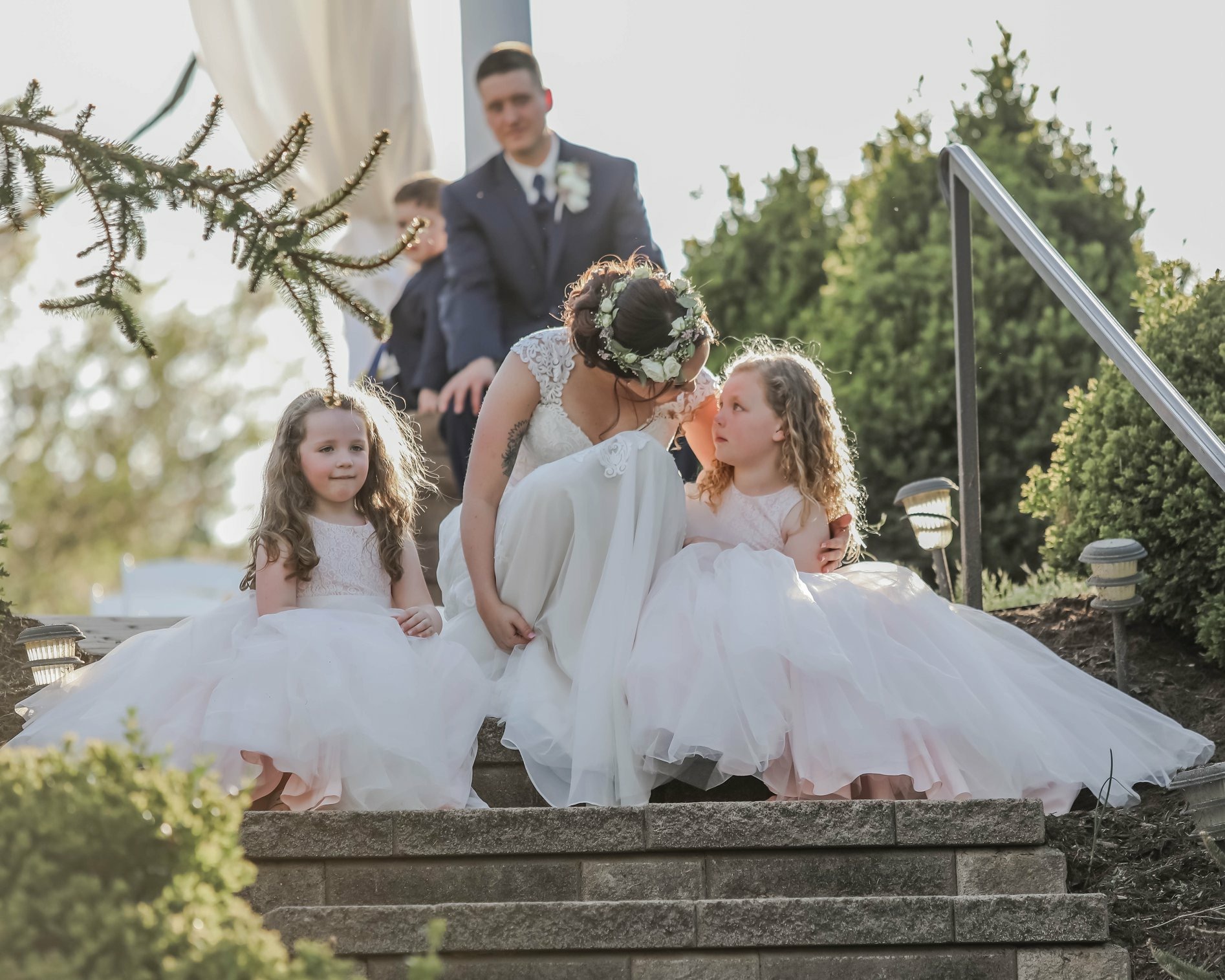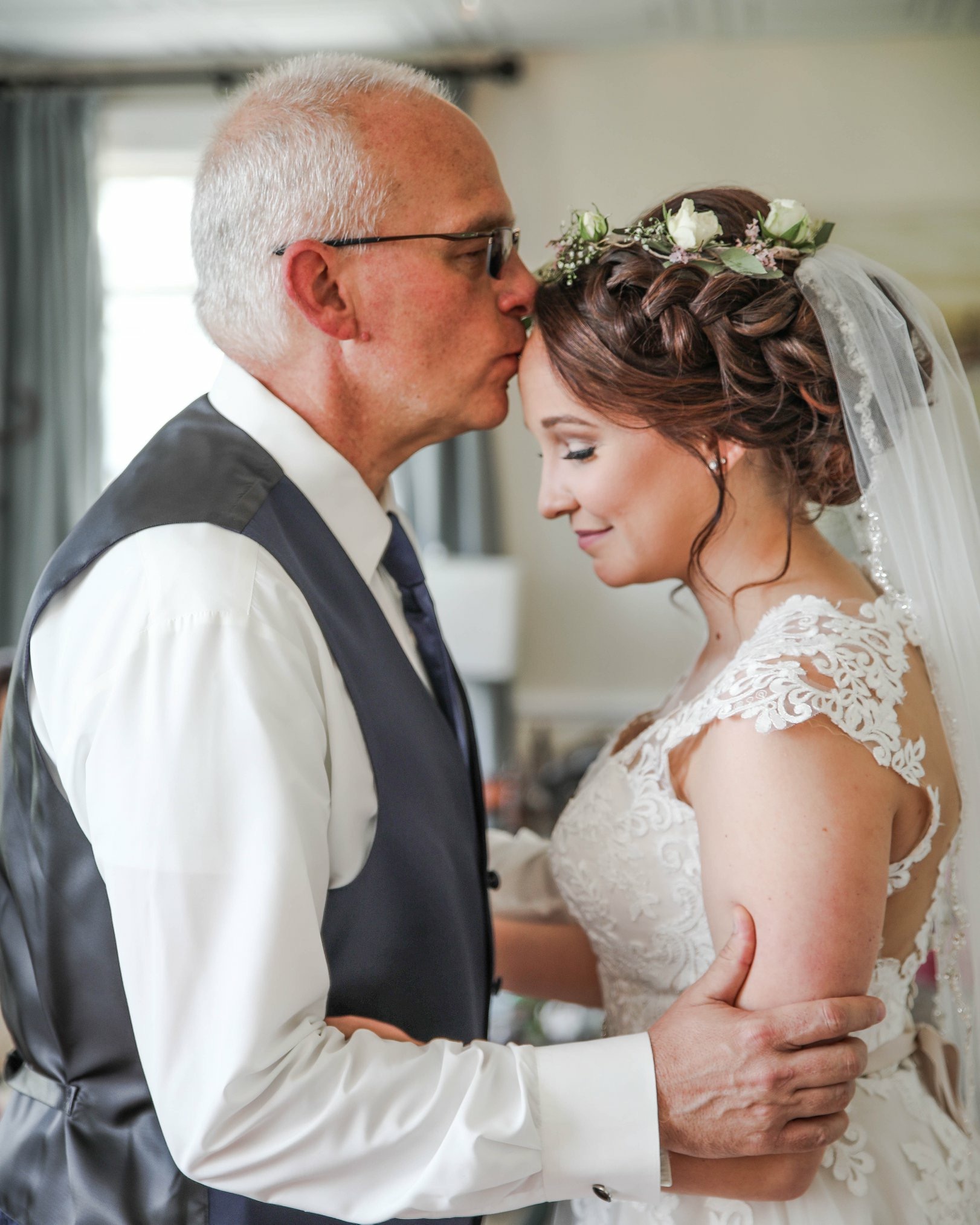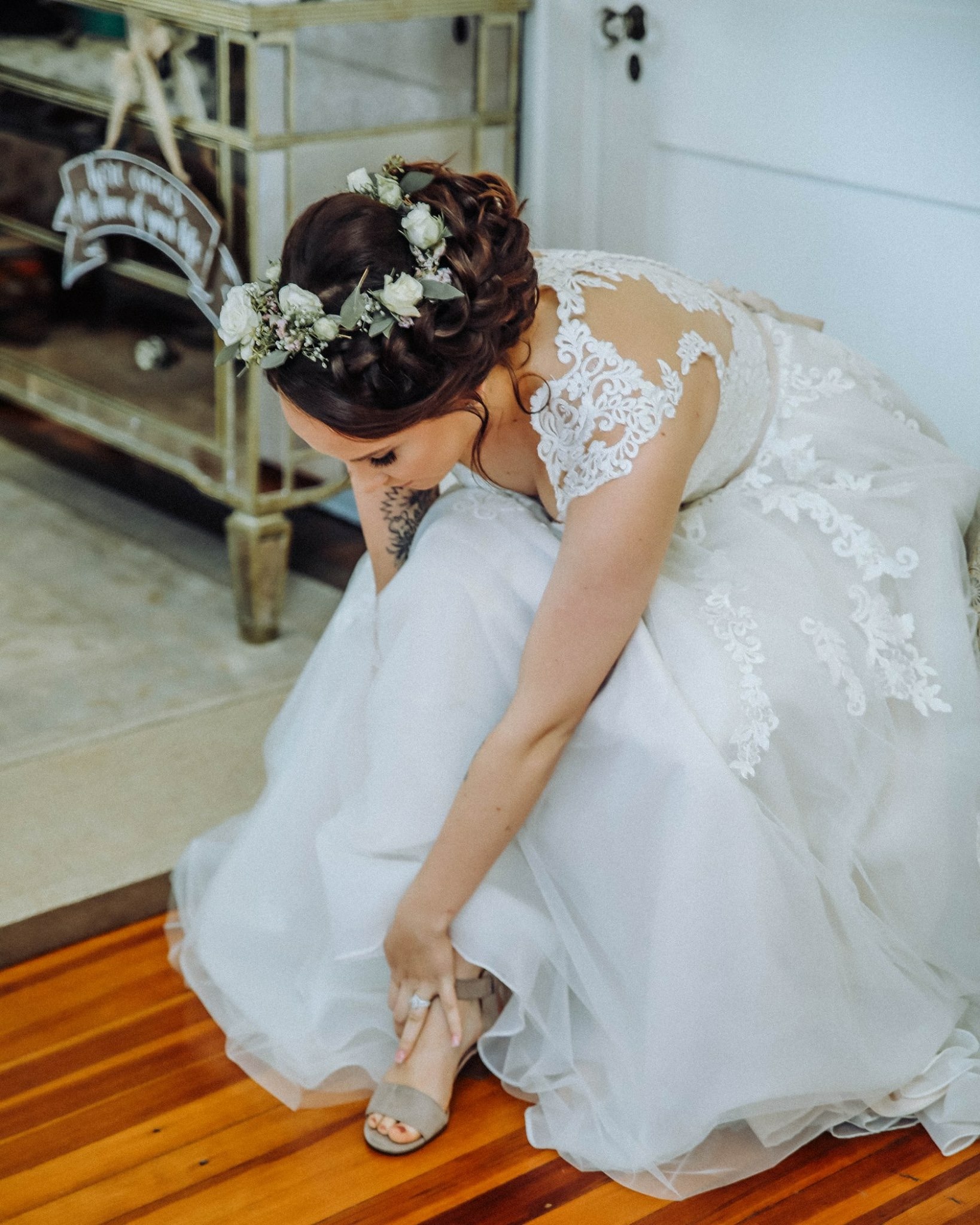 Erica & Kyle
When we asked Erica and Kyle how they pictured their wedding, they said they wanted a springtime meadow. That's exactly what we did! They had their ceremony up in the boxwood garden, and we lined the aisle with vintage bottles filled with wildflowers and created beautiful sprays for the pergola. Their guests enjoyed lemon pepper grilled chicken and chipotle pork for dinner. Erica is vegan, so our chefs created a custom vegan dish that was out of this world! They concluded their wedding with a glow stick send-off.
Photos by Abby Joy Photography
Ashley & Jacob
From match-book favors to a vintage get away car, Ashley and Jacob stayed true to their vintage-style vision. We created amazing centerpieces with tea lights, vintage china, and beautiful flowers. Ashley's bouquet was full of lavender and soft colors. They chose an upscale buffet with a wide variety of choices for their guests. Our team also created custom signature cocktails for Ashley and Jacob using seasonal flavors like peach and mulberry. We had such a fun time creating their vintage inspired day!
Photos by Katie Nesbitt Photography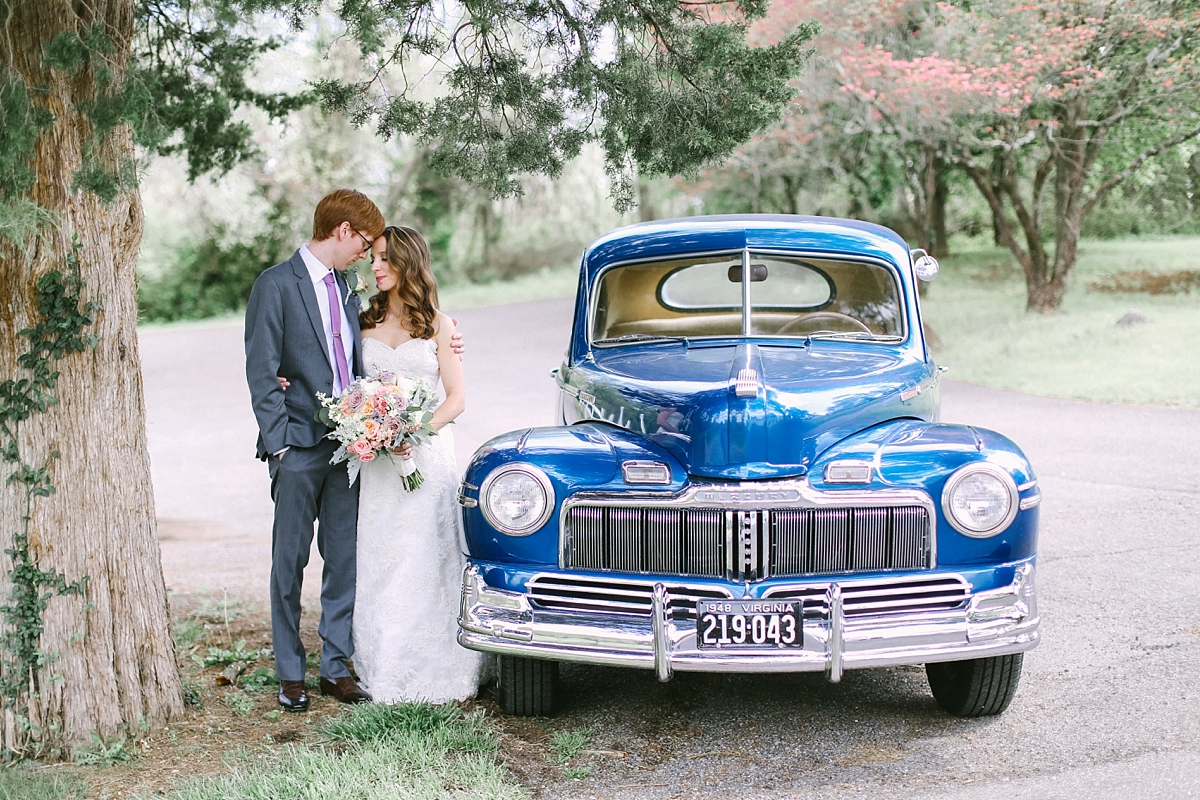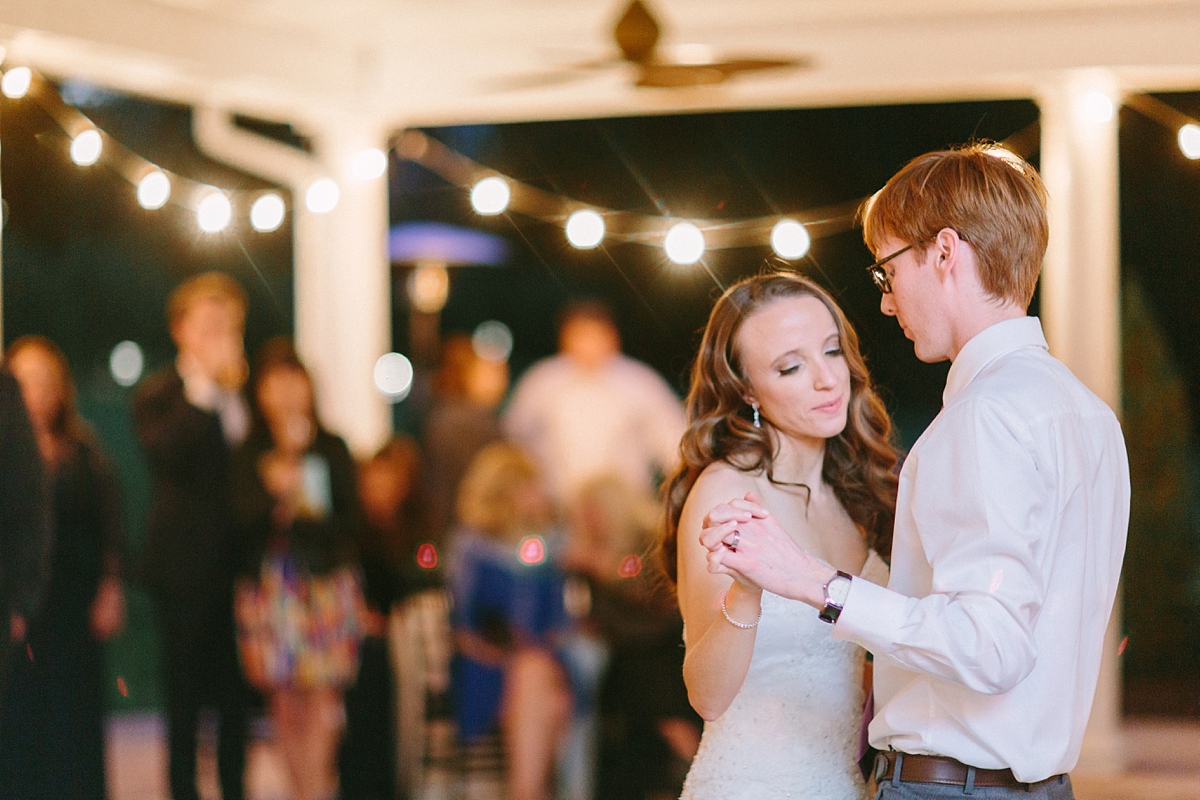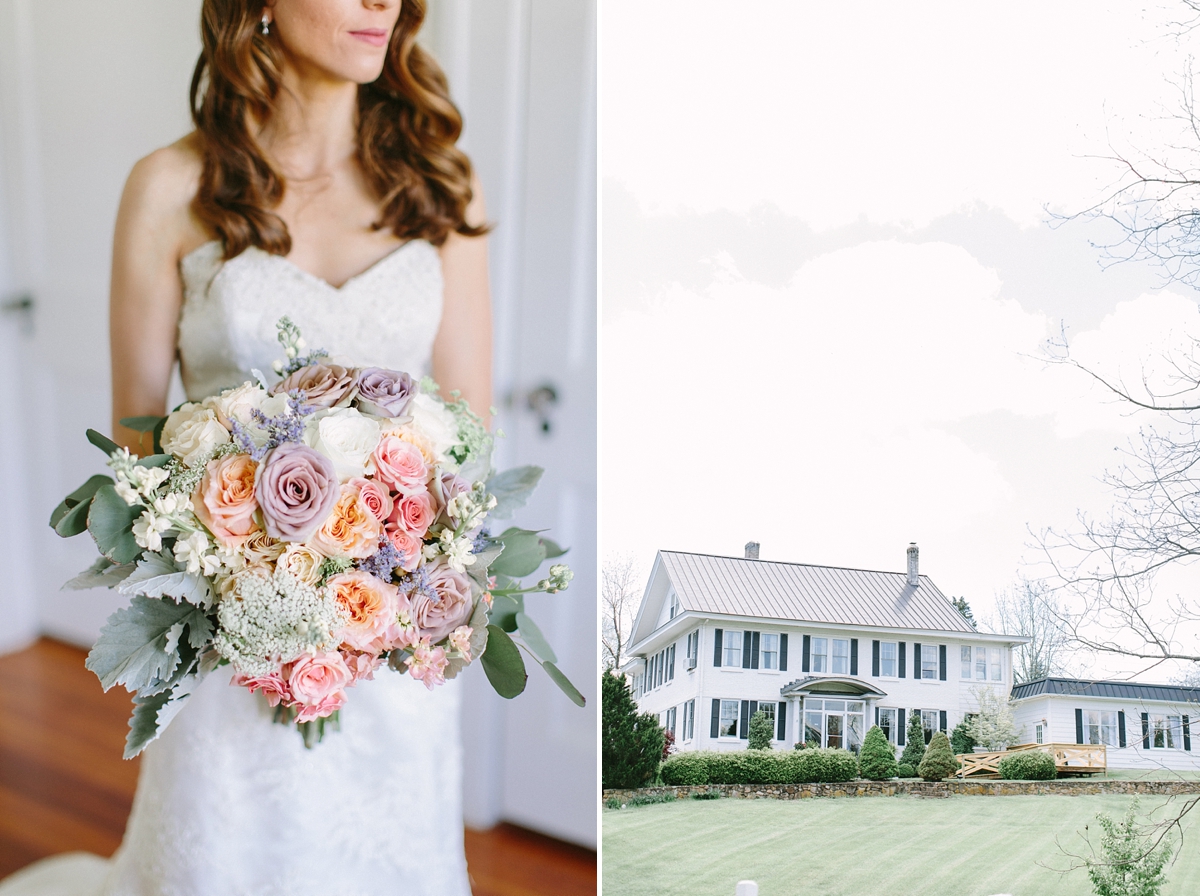 Ut Prosim Society Events
We had a marathon weekend putting on our largest events to date! The first night was an upscale plated 4 course dinner with wine pairings served in the Torgerson Bridge at Virginia Tech. We worked with the Virginia Tech Special Events team for months crafting an excellent meal. Our chefs prepared the dinner entrees using the sous vie technique, ensuring that each piece of meat was cooked to perfection. Once we successfully executed the plated meal, we turned the 4th floor of the Newman Library into an upscale station party. We created 7 custom food stations, from an action pasta station to a self-served sushi display. Our bartenders created 2 Hokie-inspired signature cocktails: white peach sparkling sangria and blood orange bourbon smash. We were exhausted after a long weekend of events, but we were also proud of the great job our team did in coming through for our customer.
Other Fun Events
Along with our busy weekends, we sent a group to the Masters Tournament, helped pull off a great surprise birthday party at Soaring Ridge Brewery, and put on many corporate and private events. We are a family owned and run business, and we love to work hard and play hard. Thank you so much to our amazing customers for allowing us to do what we love!